Customer bikes and random motorcycle stuff I happened to capture on camera
Customer Mick 1978 Triumph Bonneville T140V in Tawny Brown & Gold, if that's not late 70's colors, I don't know what is!  2000 original miles, Mick tells me the original owner parked it not long after the 1 year warranty expired.  Looking at this bike is like stepping into a time machine and going back to 1978, love it.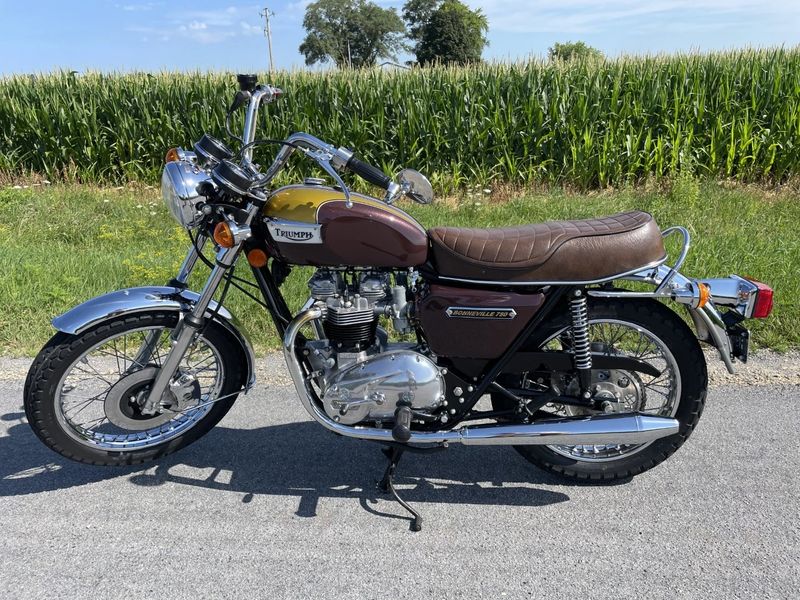 Customer Dennis' 1972 Triumph TR6CV.  Found in a barn 30 years ago and the original parts have been protected, with exception to the high pipes, which were removed by a previous owner.  Fantastic bike that has a great story behind it.
Customer James' 1971 Triumph Bonneville T120R, great looking bike, can't look away!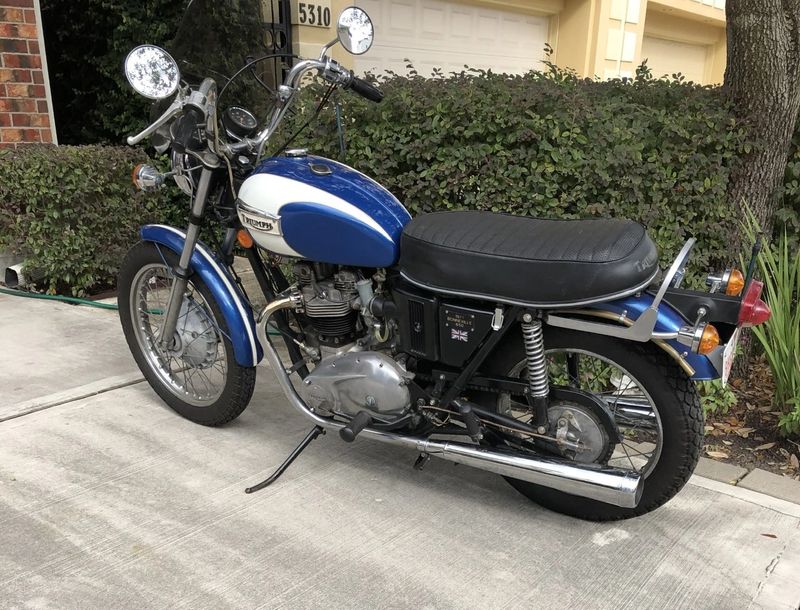 Customer Tim's 1973 Triumph Tiger TR7, he's been able to restore this bike with 99% English made parts, I like what you've done, Tim!
Customer Frank's before and after photo's of his T140.  Honestly, I think both versions are great!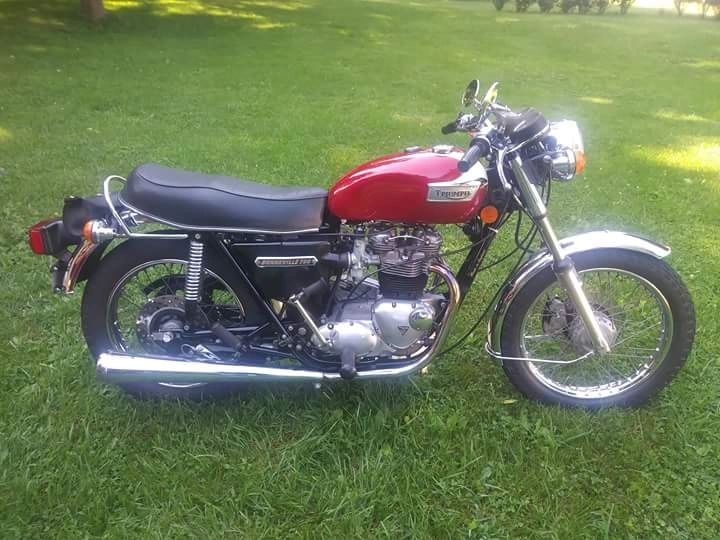 AFTER!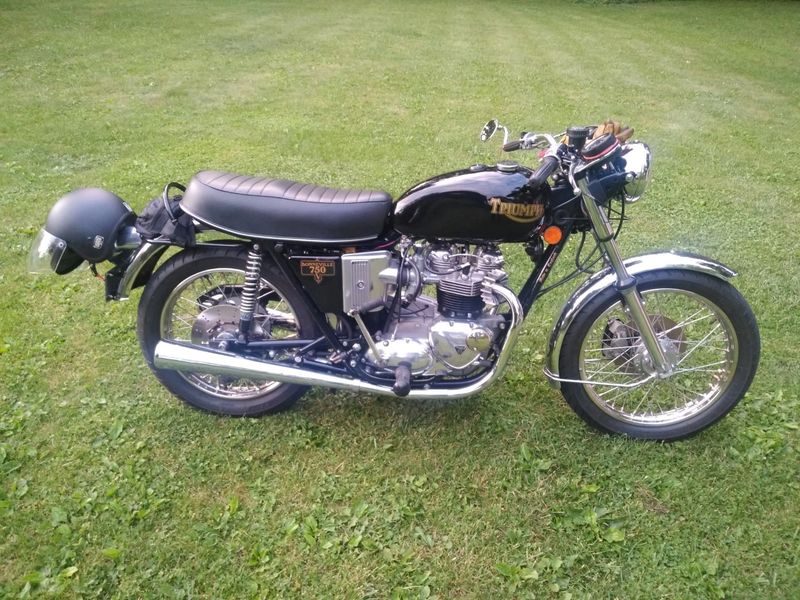 Customer Michael's 1980 Triumph Bonneville T140E, very clean bike, he says he bought it just down the road from his house and is one of the best riding OIF Triumph's he's had. Great looking bike.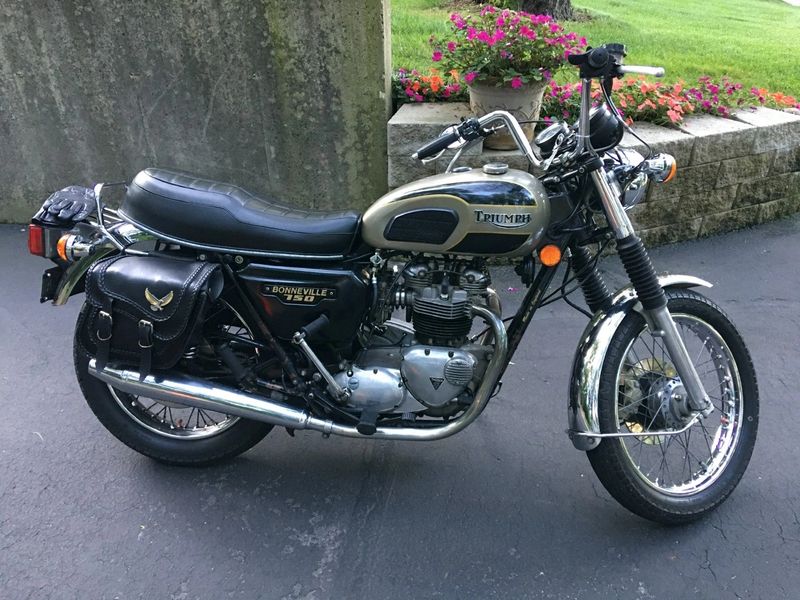 Customer Bryan's Triumph Tiger TR7, great shot of a OIF Triumph, how can you not love the lines of these bikes?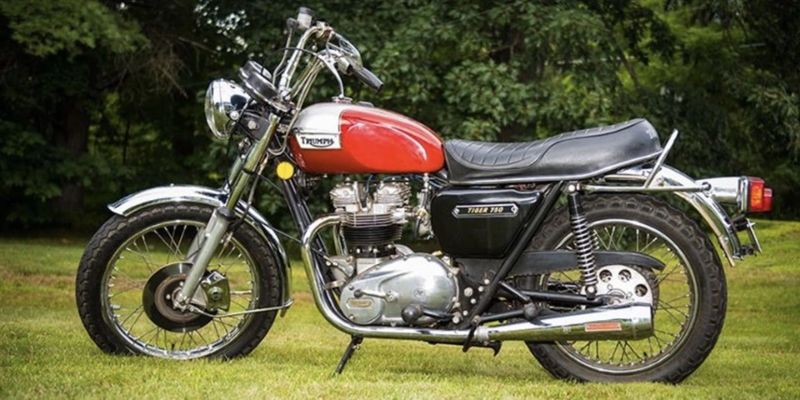 Customer Marty's 1971 Triumph TR6R looking good out by the wood pile!  The early Oil-in-Frames always have a "fast" look to them, if you ask me.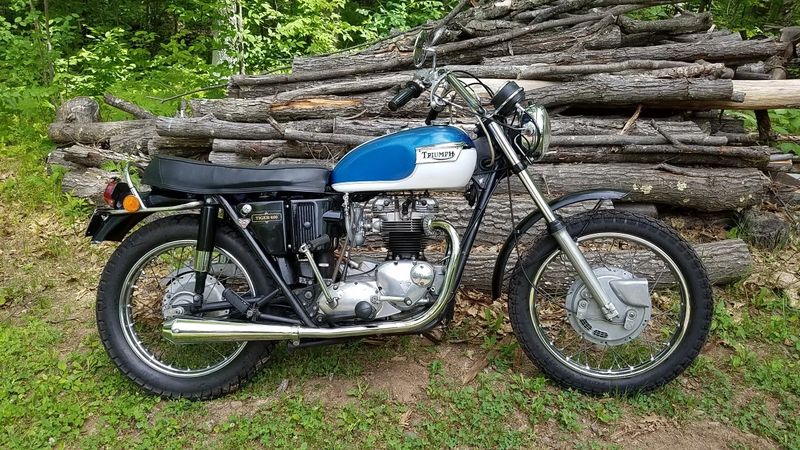 Customer Gary's 1972 Triumph Bonneville T120R, an outstanding example of '72, great looking bike.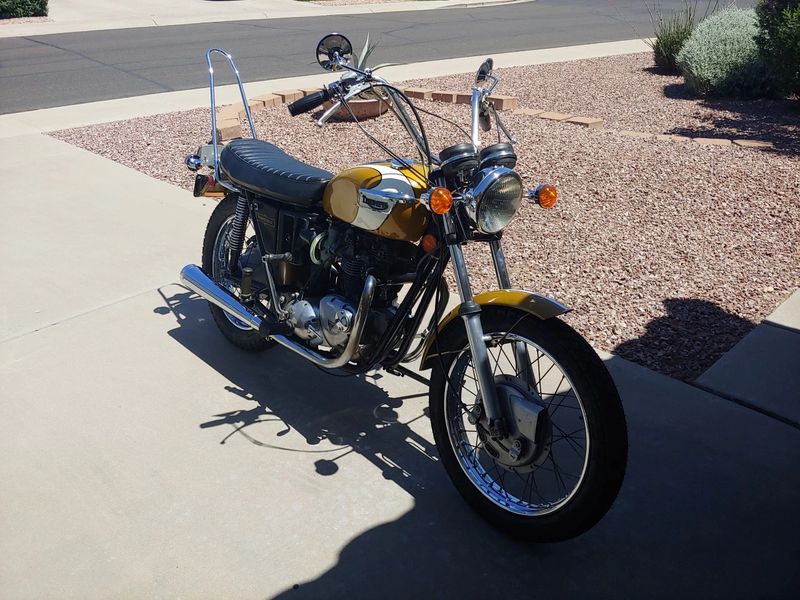 Customer Scott's 1974 Triumph Bonneville T140V, beautiful bike that was restored by Randy's Cycle and Restoration.  It looks as if it just rolled off the dealers showroom floor!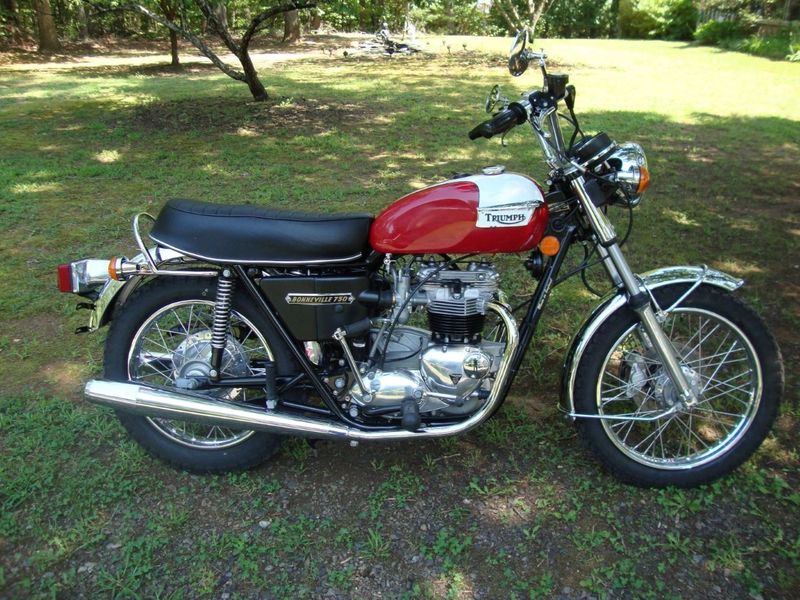 Customer Eric's 1977 Triumph Bonneville T140V, the bike had been parked since the early 1980's, but he rescued it and has been putting the miles on it.
Customer Mike's 1977 Tiger that he built himself, if I remember correctly, this was his first motorcycle build and we think it turned out pretty sharp!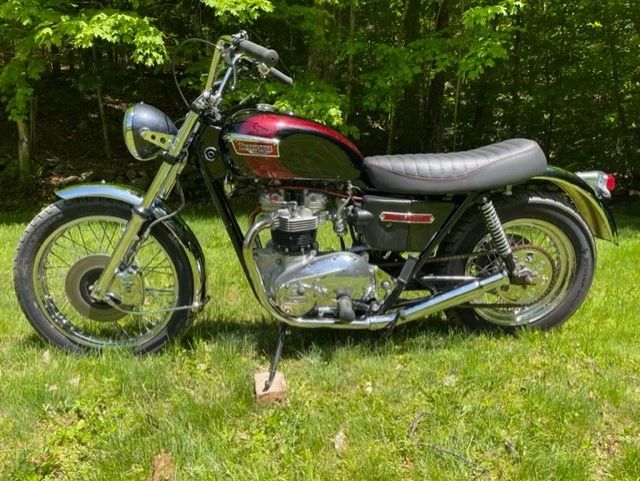 Customer Chucks very clean Daytona, beautiful bike that he picked up for $100 back in 1981, he mentioned something I hear all the time: "There were lots of deals like that back then - If we only knew then!"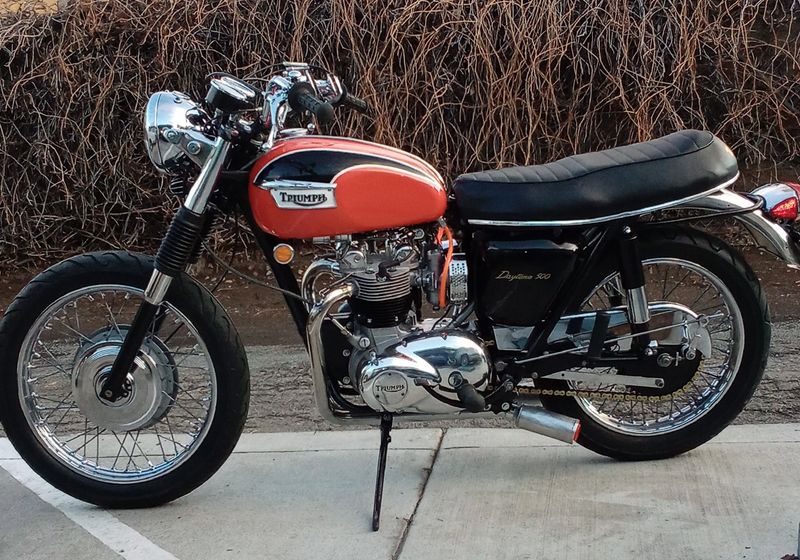 Customer Bill with two Triumph's that he's owned since new; his beautiful 1977 Jubilee and 1970 TR6R, which has 34,500 miles and has never required maintenance attention outside of routine services until 4 years ago. Both are in ORIGINAL condition, not restored - Too Cool, Bill!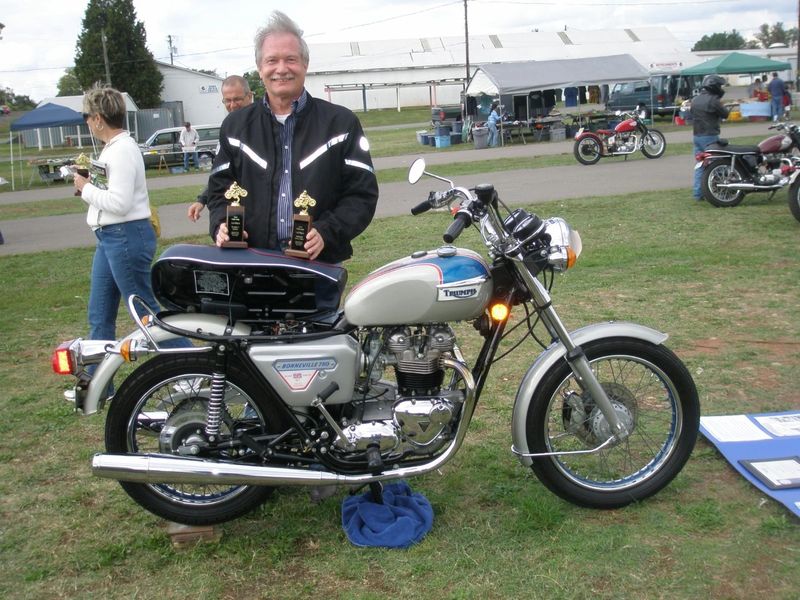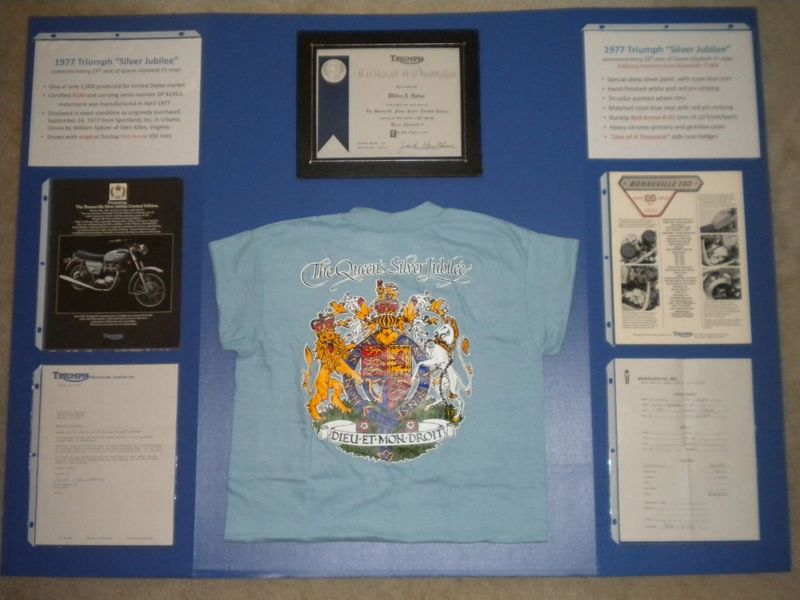 Alan Cathcart inverviewing Gene Romero, Paul Smart and David Aldana at the 2012 Motorcycles By Moonlight at the Barber Vintage Festival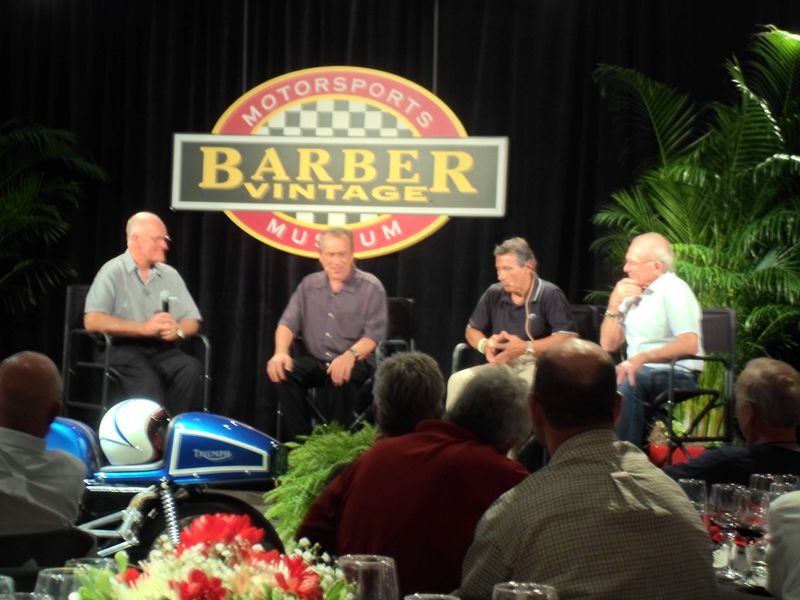 Larry's beautiful 1972 TR6-R Tiger 650 (UK Spec), the bike has a pretty interesting story behind it as well!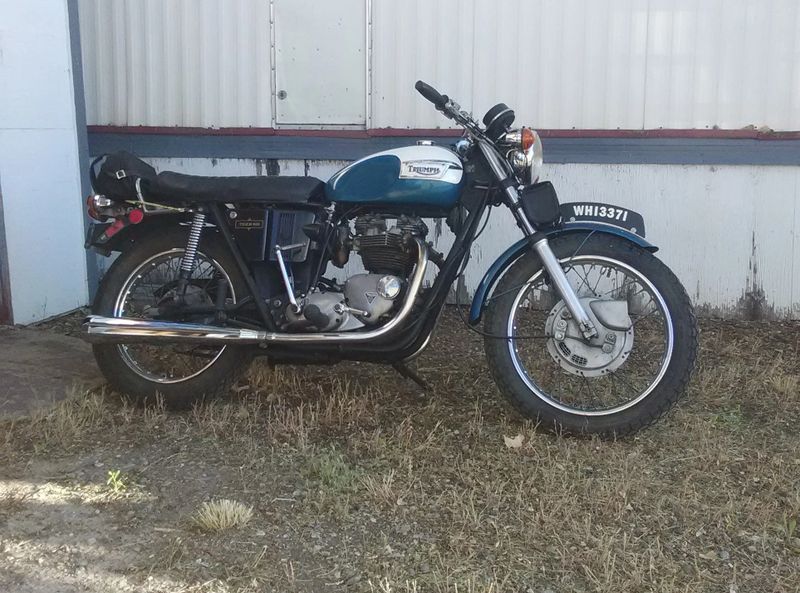 Corky's 1977 T140V, very nice bike, makes me want to go buy another one!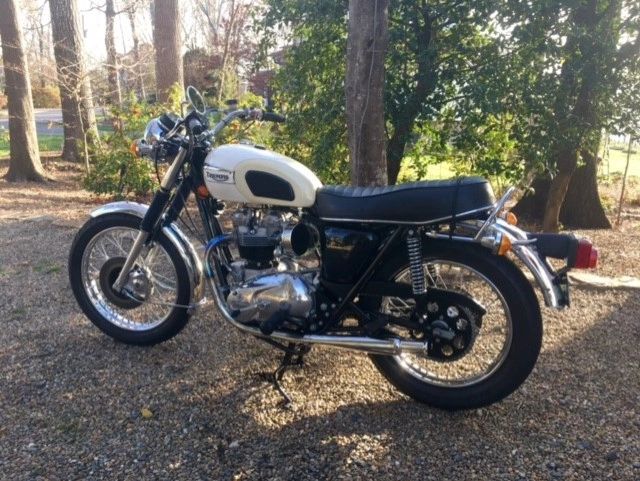 John's 1973 Tiger, also a rider in the Distinguished Gentlemen Ride.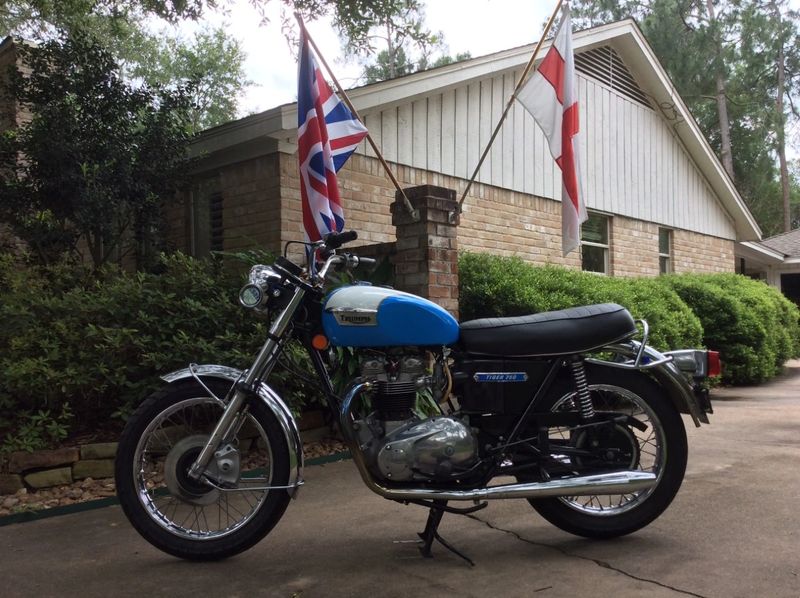 Ran across an 8 valve 1983 TSS at the 2022 Barber Vintage Motorcycle Festival, should have bought it!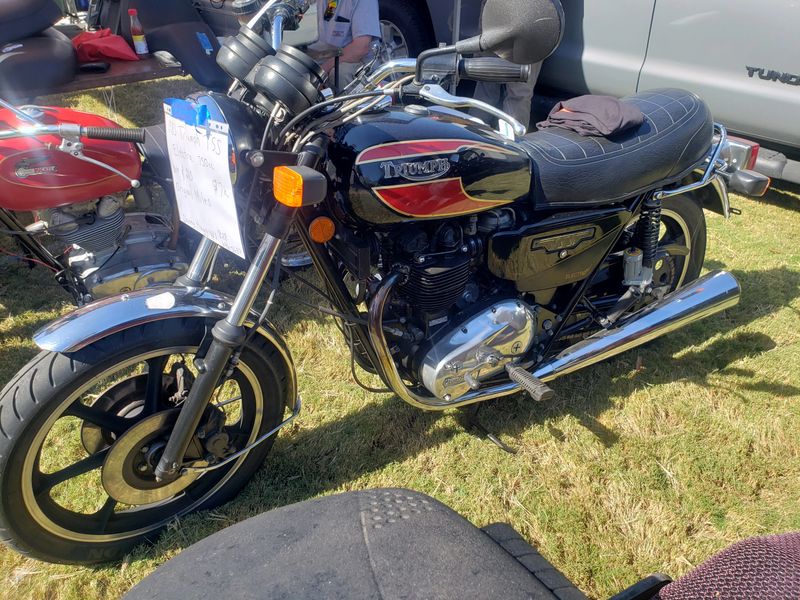 Chris' 1968 T120, another bike with a good story to go along with it!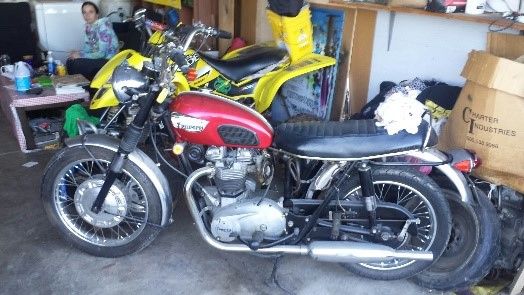 AHRMA racing at Heartland Park Topeka