Customer bikes and random motorcycle stuff I happened to capture on camera
She needs some cleaning up, tightening down and some mechanical attention, but a good 60+ mile ride on the 1979 T140E:

Old Army buddy of mine's 1970 T120R that's been bobbed out. Came over to get sorted out a bit better: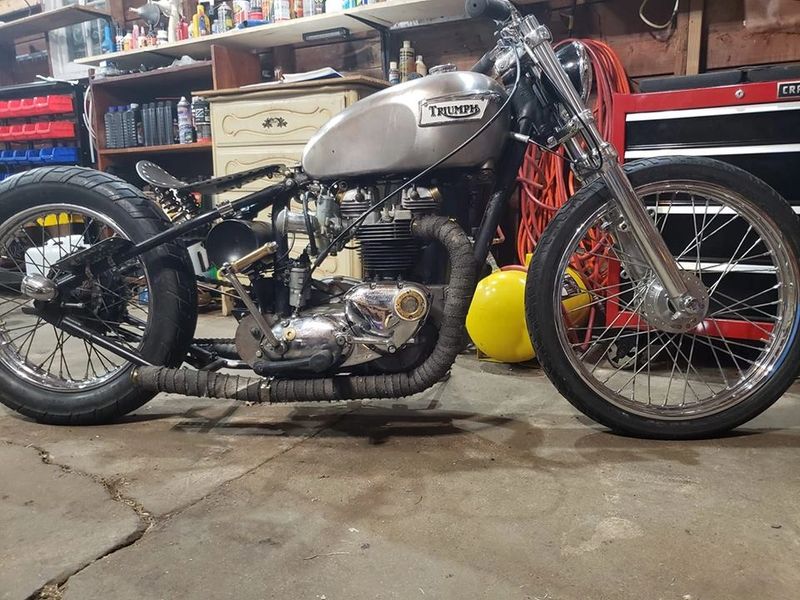 Alan Cathcart inverviewing Gene Romero, Paul Smart and David Aldana at the 2012 Motorcycles By Moonlight at the Barber Vintage Festival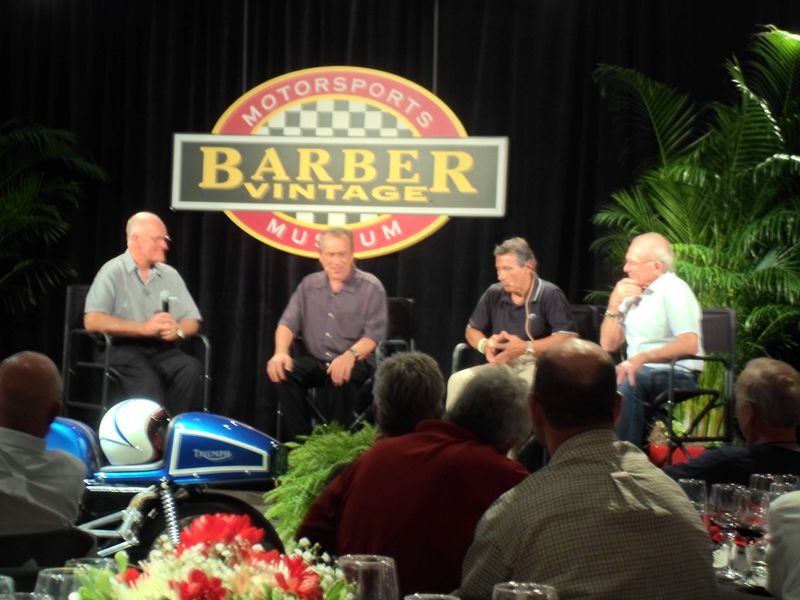 Larry's beautiful 1972 TR6-R Tiger 650 (UK Spec), the bike has a pretty interesting story behind it as well!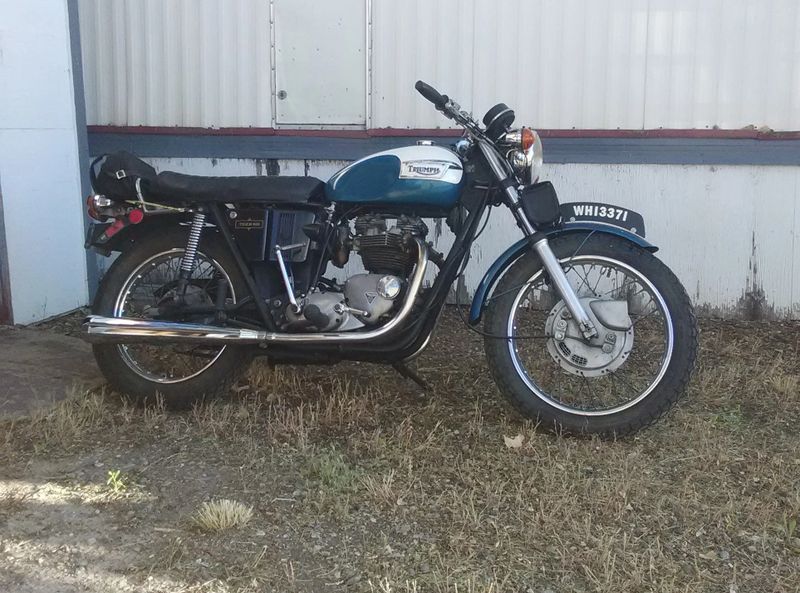 Corky's 1977 T140V, very nice bike, makes me want to go buy another one!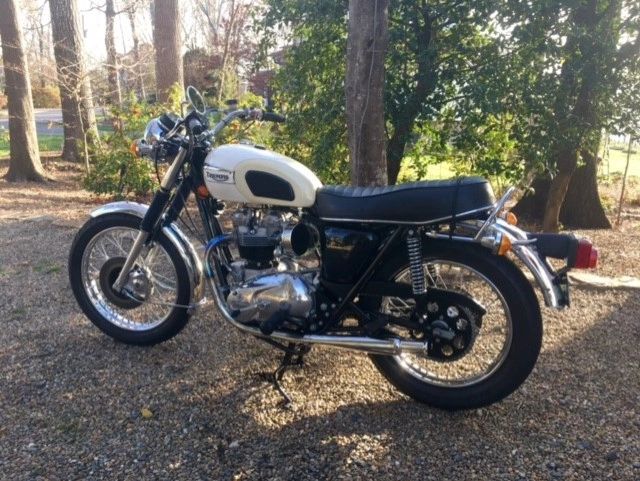 John's 1973 Tiger, also a rider in the Distinguished Gentlemen Ride.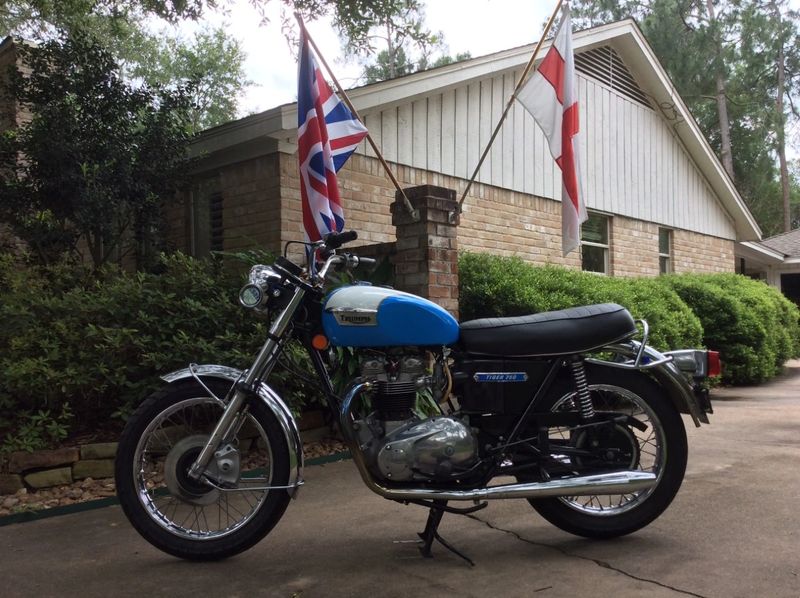 Chris' 1968 T120, another bike with a good story to go along with it!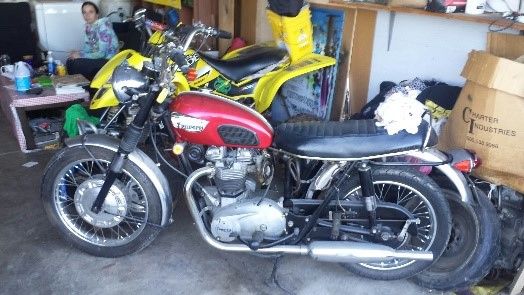 AHRMA racing at Heartland Park Topeka