Customer bikes and random motorcycle stuff I happened to capture on camera
Customer Scott's 1974 Triumph Bonneville T140V, beautiful bike that was restored by Randy's Cycle and Restoration.  It looks as if it just rolled off the dealers showroom floor!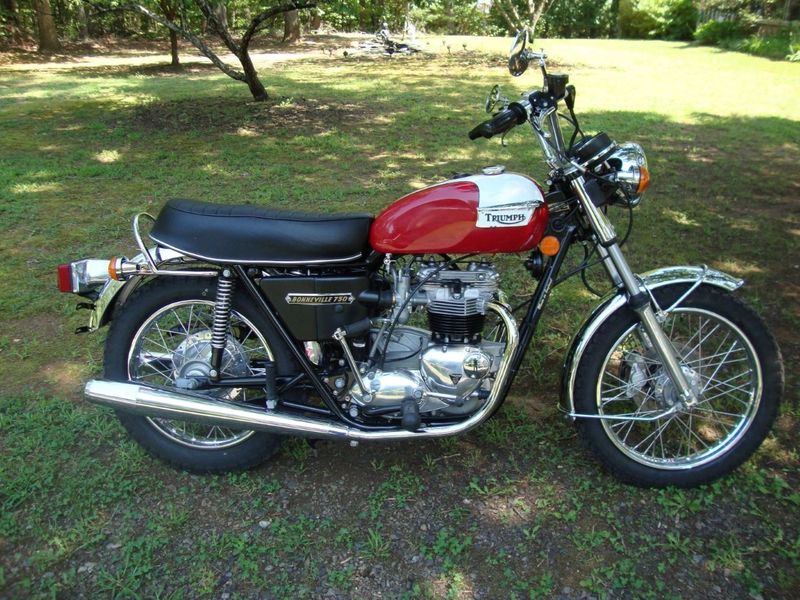 Customer Chucks very clean Daytona, beautiful bike that he picked up for $100 back in 1981, he mentioned something I hear all the time: "There were lots of deals like that back then - If we only knew then!"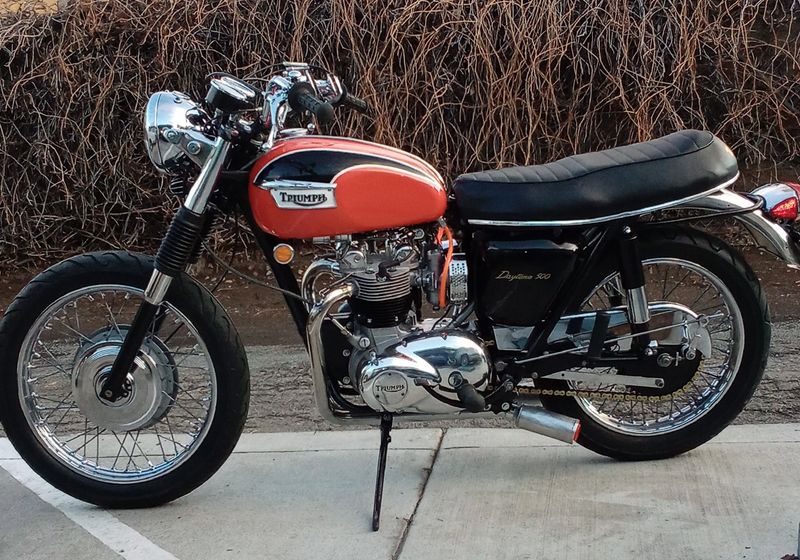 Customer Bill with two Triumph's that he's owned since new; his beautiful 1977 Jubilee and 1970 TR6R, which has 34,500 miles and has never required maintenance attention outside of routine services until 4 years ago. Both are in ORIGINAL condition, not restored - Too Cool, Bill!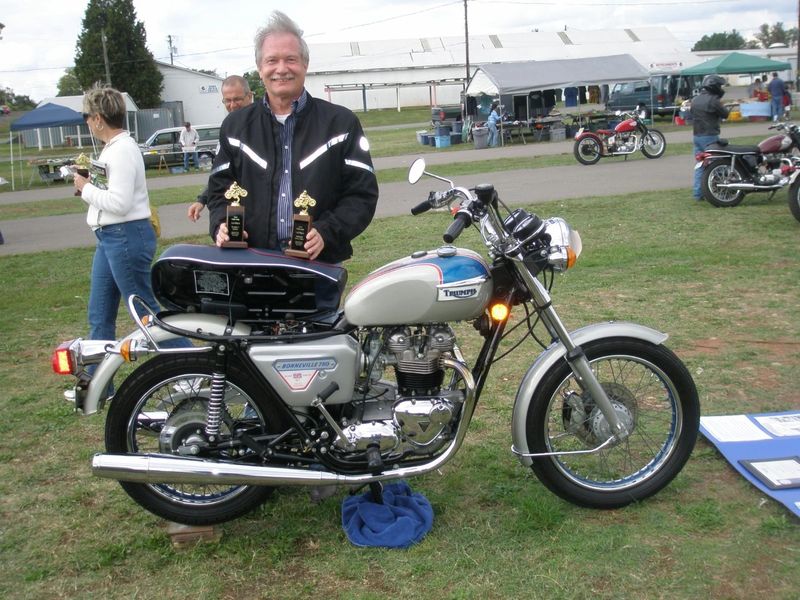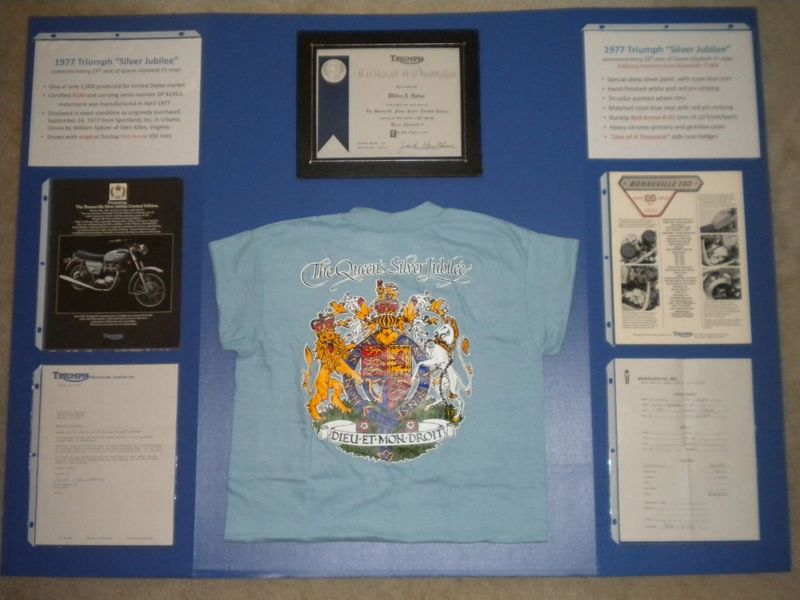 Alan Cathcart inverviewing Gene Romero, Paul Smart and David Aldana at the 2012 Motorcycles By Moonlight at the Barber Vintage Festival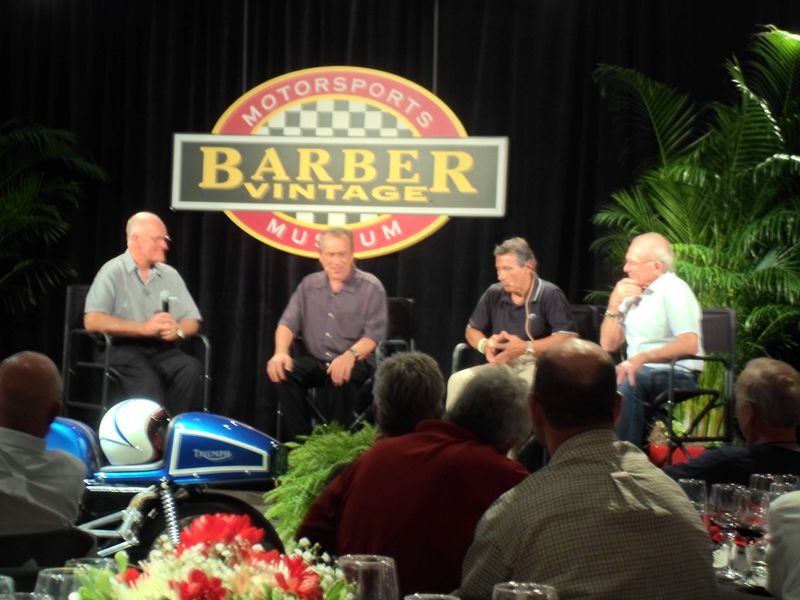 Larry's beautiful 1972 TR6-R Tiger 650 (UK Spec), the bike has a pretty interesting story behind it as well!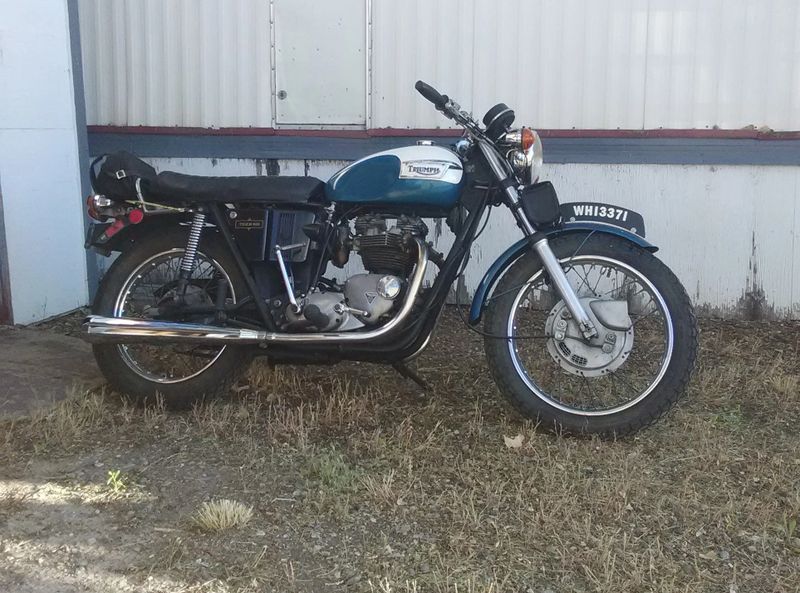 Corky's 1977 T140V, very nice bike, makes me want to go buy another one!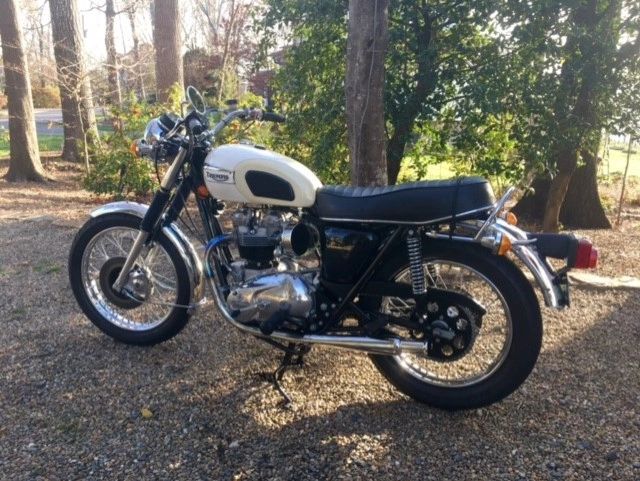 John's 1973 Tiger, also a rider in the Distinguished Gentlemen Ride.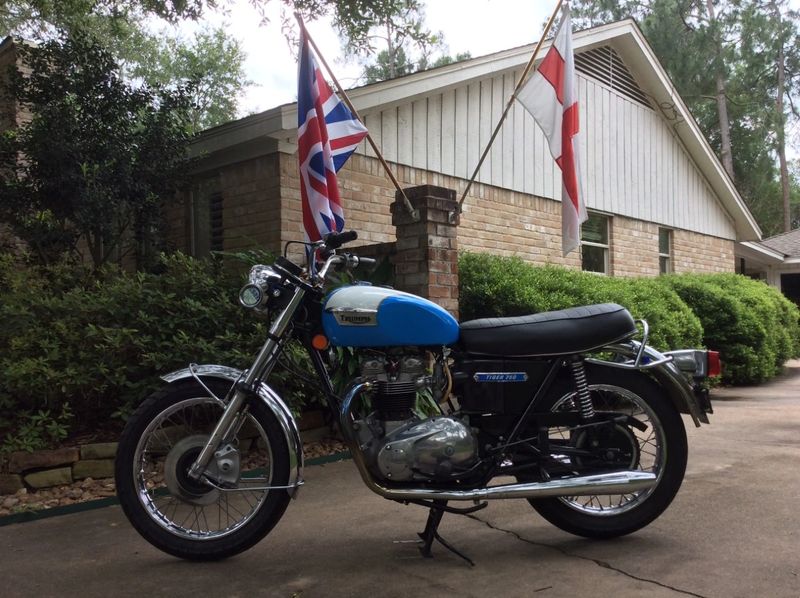 Chris' 1968 T120, another bike with a good story to go along with it!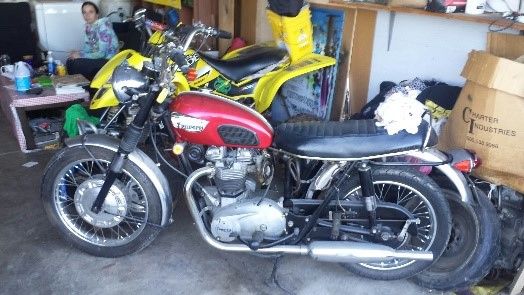 AHRMA racing at Heartland Park Topeka